Roof Repair & Roof Replacement
Do you have a leaky roof, old roof, or simply want to update your roof to a more energy efficient style?
Jacksonville Roofing Contractor is your sole North Florida provider for all of your roof repair and roof replacement needs! Backed by our 2-year warranty on our labor and long-term manufacturer warranties on products, we are a premier roofing repair company that focuses on customer service & support, while providing you the right products, expertly installed, at a reasonable price.
Do I Need Roof Repair or a Replacement?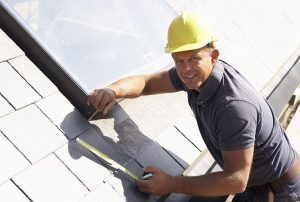 Often, it can be hard to know what to expect, as the decision to reach out to a roof repair contractor is typically in response to a specific event, usually due to storm damage, or because you have noticed a leak. When looking for a qualified roofing repair contractor, Jacksonville residents are lucky to have one of the countries best roof specialists right in here in their local area. Jacksonville Roofing Contractor will provide you with an extensive review of your roof, a complete assessment of damage, and provide you with the options you have for repair or replacement.
If repairs are all that you need, and will be less than the cost of your deductible, then we may recommend that you move forward with the repairs without involving the insurance company to keep your premiums low. If the cost of repairs are going to be more than your deductible, we will work with you and your insurance company representative to make sure you are covered.
But I Only Have A Small Leak
A leak may be the result of a single damaged shingle, or could be a sign of a much larger problem, such as previous hail damage that did not cause immediately evident damage, but was a result of the damaged shingles warping over time. Insurance companies will often only cover storm damage for a specific period of time, so if your home is ever impacted by hail, hurricanes, strong winds, or other storms, it is important that you have a qualified roofing repair company assess any potential damage right away. We can help identify the exact cause of your leak, and make a plan for complete restoration to get your home back to maximum value, and protect from any further home damage that leaks can cause, such as rot or mold.
When Roof Replacement is the Right Choice
If we determine together that complete or partial roof replacement is the right choice for you, then we will assist with you every step of the way, including providing assistance with your insurance company and with filing a claim. As a licensed and certified roof replacement contractor in North Florida, we understand the unique needs of this area, and will provide roofing options that are intended for our climate and weather conditions, providing you with maximum longevity and protection for your home's interior.
Shingle Roof Options
We provide complete, professional repair or replacement for shingle and flat roofs, offering a large variety of shingle products and color options so you can get the best possible product for your needs. Our roofing options include:
3-tab style asphalt shingles
Energy Star® cool asphalt shingles
Architectural style asphalt shingles
Natural slate look asphalt shingles
Flat roofs, foam or single ply roofing
We will provide samples of the different types, and make recommendations based on your home location, history, architecture, and existing roofing style. We want to ensure your home has a complete, cohesive, and attractive finish that you are proud to tell your neighbors and friends that we provided for you.
Complete Roofing Repair Contractors
Our thorough process begins with our Free 21-Point Roof Damage Inspection and analysis. This will be scheduled at a time that is convenient for you, and our contractor will be there on time, ready to assess your particular concerns. Whether you simply need a single shingle replaced, adjustments to vent caps, or want to replace your entire roof, we can assist you through every stage of the process.
Determining the Best Course of Action
During our assessment, we will determine the extent of damage, what potential options there are for repair, and the cost of repairs vs. an entire roof replacement. Whether or not your roof is repairable will depend on a number of factors, such as the age of your roof, availability of matching or reasonably similar materials, and the warranty on your existing roof. After our assessment has taken place, we will provide you with a thorough report of the damage, including your best options for remediation, and a complete roof replacement or roof repair estimate.
Insurance Claim Assistance
Part of our discussion with you will be surrounding your insurance coverage, and whether or not filing a claim for damage is the right move. Depending on the circumstances surrounding your repair, the level of damage, and the projected cost, we can determine if filing an insurance claim to assist with payment for repairs is the best solution. You should always have a qualifed roofing repair expert assess your roof damage PRIOR to contacting the insurance company. If you decide to file an insurance claim, we will meet with the insurance inspector to ensure they are aware of the complete extent of damage and what will be required to get your home back to its original, pre-damage value or better. We will also assist with filing any required paperwork with your insurance company so that you receive accurate and speedy compensation for the repair cost.
Prep & Cleanup
We know that the last thing you want when getting your roof repaired is additional damage to your home. That is why we take all precautions to ensure that our staff does not damage your plants, windows, AC units, or other aspects of your exterior or landscaping while providing our services. If you have a swimming pool, we will even cover it with a tarp to ensure no debris or roofing nails find their way into the pool. Once we have completed your roofing repair, we will remove all debris from your home, and even use a large magnet to make sure your yard is free of any stray roofing nails, allowing you to immediately enjoy your yard without concern for the safety of your children and pets.
Additional Roof Maintenance Services
When looking for quailty roof repair, Jacksonville, FL residents know that they can trust Jacksonville Roofing Contractor. What they may not realize is that we also provide many other services related to roof maintenance and improving the longevity of your home, such as repair to gutters, downspouts, siding, and flashing. We also assist with skylight or sky tunnel installation and repair, attic ventilation, and even provide blown-in insulation for reducing home energy costs! We know that your home is one of the largest investments you will make in your lifetime, so protecting the value of that investment is a big priority for us. If we notice while performing roof repair or replacement assessment that your home could benefit from additional venting or insulation, we will make these recommendations to you, and fully explain the long-term benefits, cost savings, and potential negative impacts your decision may have. If you decide to follow these recommendations, we will provide you with a complete quote for that work as well, so you are completely aware of the associated costs before we begin.
Free Expert Roof Repair Inspection
Looking for the best roofing repair contractor Jacksonville, FL has to offer? Look no further! Jacksonville Roofing Contractor is in the top 1% of roofers nationwide, which means you can expect a high-level of customer service and expert workmanship at a reasonable price. It all begins with your no-obligation, free consultation.
For your free roofing repair estimate, call Jacksonville Roofing Contractor today at (904) 474-5115 to speak with an experienced roof repair contractor.